Direct Placement

Welders, Mechanics, Boilermakers, Millwrights and Electricians (Arizona)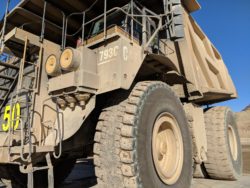 Job Description
* * * NOW HIRING: Welders, Mechanics, Boilermakers, Millwrights and Electricians (Arizona) * * *
We are currently hiring multiple Welders, Mechanics, Boilermakers, Millwrights and Electricians for various mining sites in Arizona.
These positions are DIRECT HIRES and offer a SIGN-ON BONUS.
How to Apply
To be considered for the position, please send your resume to and Call / Text:
Martin Granados I President / CEO
Axis Recruiting Solutions, LLC
3323 N. Campbell Ave. #8, Tucson, AZ 85719
Cell: (520) 909-9402
Office: (520) 499-2923
Email: Mgranados@AxisRecruitingSolutions.com
www.AxisRecruitingSolutions.com
Axis Recruiting Solutions encompasses a wide variety of companies and vocations. Our goal is to bring together organizations with the highest caliber of professionals while providing unsurpassed customer service. As a full-service supplemental staffing and recruiting company, the Principals have earned a reputation for our dedication to customer service and for the quality of our candidates.
497 total views, 1 today
Apply for this Job