Direct Placement

Air Quality Control Manager (Tucson, AZ)
NOTE: This job listing has expired and may no longer be relevant!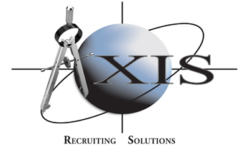 Job Description
Axis Recruiting Solutions is seeking an experienced and accomplished Air Quality Control Manager to support an International Mining Corporation based in Tucson, AZ.
This is a Direct-Hire employment opportunity with full benefits package and 401K plan included. Relocation assistance will be available to qualified candidates.
SUMMARY:
· Direct management of all Air Quality Compliance efforts in the US and Mexico.
RESPONSIBILITIES:
· Perform regulatory analysis of proposed Air Quality regulations and assess impacts to the company.
· Oversee and administer contracts for Air Pollution control equipment installations, Air Modeling projects, and Air Quality studies.
· Lead the air quality portion of environmental compliance audits and assist with action plan development.
· Advise upper management on liabilities and manage risk pertaining to Air Quality Compliance.
MINIMUM QUALIFICATIONS:
· 15 years' experience in Environmental Engineering or related field; 5 years' experience in the Mining industry.
· Comprehensive knowledge of Air Quality laws and policies.
· Bachelor's Degree of Science in Environmental Engineering or related field; Master's Degree preferred.
· Licensed Professional Engineer in the State of Arizona preferred.
· Bilingual – English/Spanish preferred.
A detailed job description and company information will be available to qualified applicants upon request.
How to Apply
To be considered for the position, please send your resume to and Call / Text:
Martin Granados I President / CEO
Axis Recruiting Solutions, LLC
3323 N. Campbell Ave. #8, Tucson, AZ 85719
Cell: (520) 909-9402
Office: (520) 499-2923
www.AxisRecruitingSolutions.com
Axis Recruiting Solutions encompasses a wide variety of companies and vocations. Our goal is to bring together organizations with the highest caliber of professionals while providing unsurpassed customer service. As a full-service supplemental staffing and recruiting company, the Principals have earned a reputation for our dedication to customer service and for the quality of our candidates. The strong track record and level of customer service is what drives Axis Recruiting Solutions and flows through the entire organization.
1092 total views, 2 today
Apply for this Job